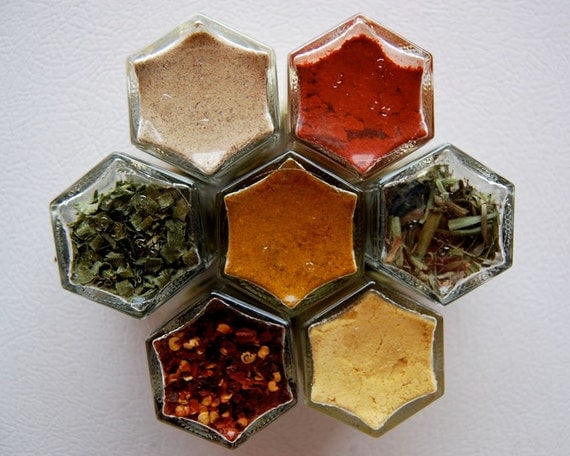 Storing spices has always seemed to be a challenge of mine. Too many little bottles that all get piled up on top of one another. I found these sweet little hexagon glass jars with magnetic lids that are also embossed with the spice name. So pretty.
You can purchase them from
Gniess Spice
as empty personalized jars or filled with amazing spices already. Wouldn't this make a great wedding or house warming gift?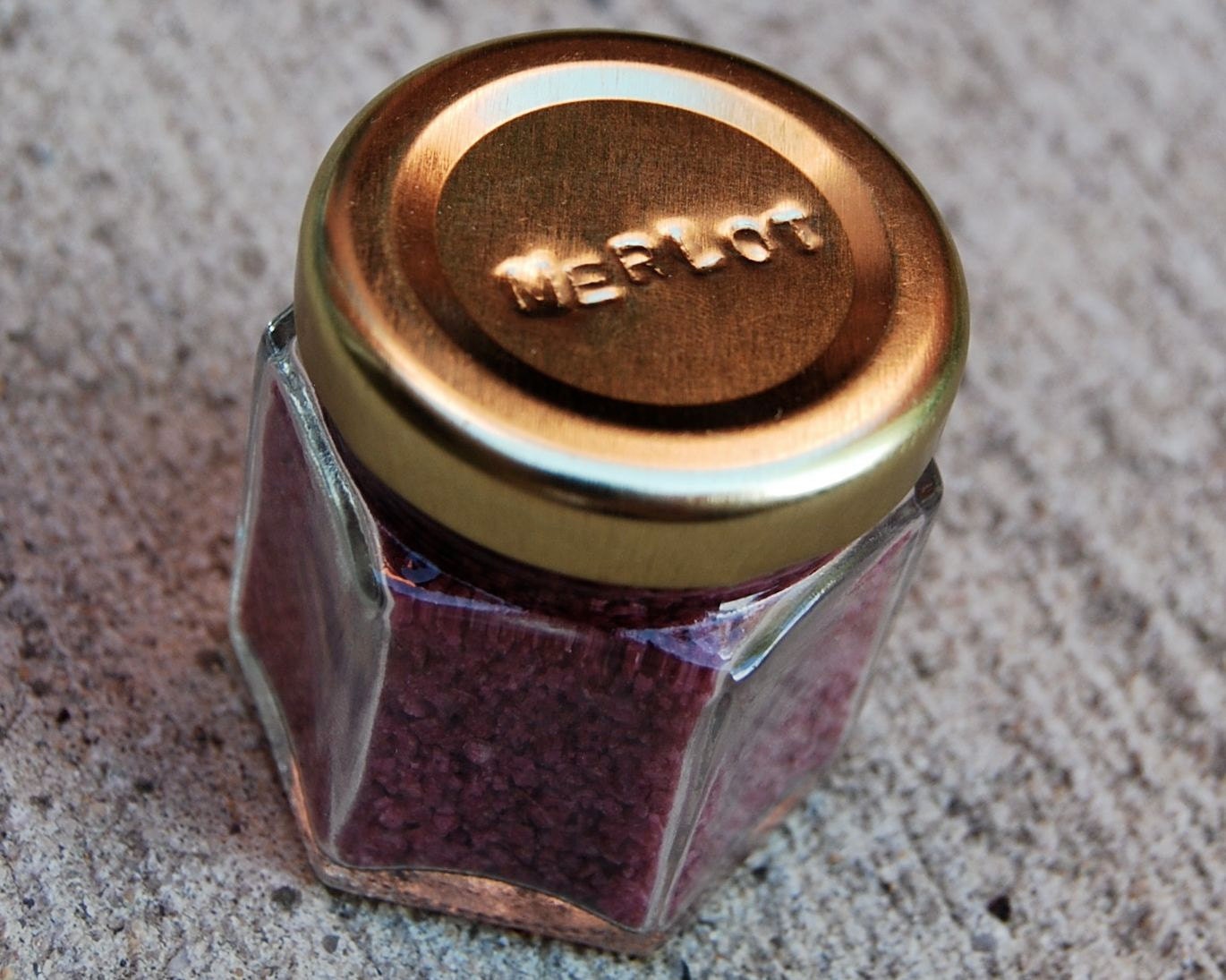 Magnetic spice storage is not limited to the fridge. Check these ideas out!
Inside the cabinet
Artfully displayed as wall decor
Or on a silver tray painted your favorite color.